Sold out!
Michael Michaud Blue Forget-Me-Not single flower stud earrings
$59.00
These Michael Michaud blue forget-me-not post earrings capture the beauty of this classic flower.
Sold out!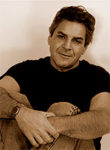 Description
These Michael Michaud blue forget-me-not flower earrings capture the beauty of this classic flower.
These blue forget-me-not post earrings feature a single small flower. The light blue flower petals are made from cast glass, and the rest of the flower design is cast from bronze and finished with a 24k yellow gold plate for the center and green patinaed bronze for the back of the flower. The earring post is made from nickel-free sterling silver, which is good for people with sensitive ears.
The blue forget-me-not flower earrings measures approximately .4 inches by .4 inches.
These blue forget-me-not earrings would make a great gift for anyone who loves flower jewelry, nature jewelry, or handcrafted bronze jewelry. These flower earrings have also been popular for wedding jewelry.
These earrings are handcrafted in the USA by talented jewelry artist Michael Michaud as part of his Silver Seasons collection. These earrings come with our original store tags and a gift box, which is great for giving or storage for years to come. These earrings also come with an information card that states the following:
Forget –Me-Not
Forget Me Not has a rich history and meaning behind this humble plant. Sometimes overlooked because these plants grow small flowers, the symbol is a remembrance of true and undying love. Myth has it as two lovers walking along the Danube River first seeing the bright blue blossoms. The man retrieved the flowers for the woman, but he was swept away by the river and told her not to forget him as he floated away.
Hand patinaed bronze and cast glass.
Hand made in the USA
Michael Michaud Design
Crafted from noble metals, natural gemstones, and pearls, Michael Michaud Jewelry is all handmade in the U.S.A. Our jewelry is both inspired by and cast straight from nature, so we can capture every delicate detail. We know you will enjoy your piece for years to come. In order to keep it looking as beautiful as the day you first put it on please use a damp cloth with soap and water to clean.
About the artist: Michael Michaud
"Nature's creations are the ultimate art that fills our hearts with joy, warms our souls with promise and fuels our spirit with desire. My true inspiration to reflect this beauty in adornment is what my Art is all about."- Michael Michaud
Artist Michael Michaud was born in Cleveland, Ohio and raised in Westport, Connecticut. He currently resides in Fairfield, CT with his wife and children. Michael studied at the Rochester Institute of Technology's prestigious school for American craftsmen, graduating in 1980. In 1991, fortunate enough to be living in the Connecticut countryside and working near New York City's flower district, Michael's love of nature began to combine with his love of jewelry. Today's collection is a combination of Michael's exceptional knowledge of jewelry making and his love of nature. He has perfected the technique of creating models from natural elements and, after models are made, manipulating these "copies of nature" into beautiful jewelry. Using bronze, sterling silver or gold and natural stones and pearls, Michael's designs have become well known for their remarkable craftsmanship and beauty.
Brand
Michael Michaud Silver Seasons Jewelry
Michael Michaud's Silver Seasons Jewelry Collection features handmade artisan earrings, necklaces, pins, and bracelets with a nature theme. Popular designs include blueberries, pussy willow, gingko leafs and clover! Designs are often accented with natural stones including lapis, garnet, and pearls! Michael Michaud's jewelry designs are made from nickel and lead free sterling silver and bronze. Michael Michaud's work features unique metal patinas that permanently color his nature-inspired jewelry. These metal patinas include brown for branches and greens for leafs! Visit Glassando inside downtown Iowa City's Old Capitol Town Center to see even more nature inspired jewelry from Michael Michaud and other jewelry designers!