Michael Michaud Silver Seasons Dusty Miller drop earrings
$68.00
Michael Michaud dusty miller earrings capture the beauty of this plant. These earrings are cast from bronze and finished with a beautiful green patina.
1 in stock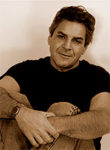 Description
Michael Michaud dusty miller earrings capture the beauty of this plant. These earrings are cast from bronze and finished with a beautiful green patina. The earrings use a classic hook style sterling silver ear wire that fits easily into the ear.
These dusty miller earrings measure approximately 2" long (including the ear wire) by approximately 0.63" across at the widest point. Please note that the dime is not included but is shown to help you gauge the size of the jewelry.
These leaf earrings would make a great gift for anyone who loves the outdoors, nature jewelry, gardening, or unique handcrafted artisan jewelry. These earrings have also been popular for wedding jewelry.
These earrings were created in the USA by talented jewelry artist Michael Michaud as part of his Silver Seasons collection. These earrings come with a gift box with our store label that is great for giving or storage for years to come. These earrings also come with an information card that states the following:
DUSTY MILLER
Senecio cineraria
Annual or tender perennial, the Dusty Miller produces a profusion of silvery-white foliage that has a lacy appearance. The plant grows in a clump form and often obtains a height of 12 to 18 inches. During the spring months, Dusty Millers produce yellow flowers but they pale in comparison to the plant's leaves. They make a beautiful border plant or backdrop for your garden.
Hand patinaed bronze.
Handmade in the U.S.A.
Michael Michaud for Silver Seasons
Artist Michael Michaud collects flora from his travels around the world. Your jewelry is then cast from nature's own creation, capturing each natural detail of the original. Silver Season's fine craftsmen then hand finish each design in bronze, sterling silver, or gold using genuine stones and pearls. There is no need to use a polishing cloth on any of Michael's design, soap and water will do.
About the artist: Michael Michaud
"Nature's creations are the ultimate art that fills our hearts with joy, warms our souls with promise and fuels our spirit with desire. My true inspiration to reflect this beauty in adornment is what my Art is all about."- Michael Michaud
Artist Michael Michaud was born in Cleveland, Ohio and raised in Westport, Connecticut. He currently resides in Fairfield, CT with his wife and children. Michael studied at the Rochester Institute of Technology's prestigious school for American craftsmen, graduating in 1980. In 1991, fortunate enough to be living in the Connecticut countryside and working near New York City's flower district, Michael's love of nature began to combine with his love of jewelry. Today's collection is a combination of Michael's exceptional knowledge of jewelry making and his love of nature. He has perfected the technique of creating models from natural elements and, after models are made, manipulating these "copies of nature" into beautiful jewelry. Using bronze, sterling silver or gold and natural stones and pearls, Michael's designs have become well known for their remarkable craftsmanship and beauty.
Brand
Michael Michaud Silver Seasons Jewelry
Michael Michaud's Silver Seasons Jewelry Collection features handmade artisan earrings, necklaces, pins, and bracelets with a nature theme. Popular designs include blueberries, pussy willow, gingko leafs and clover! Designs are often accented with natural stones including lapis, garnet, and pearls! Michael Michaud's jewelry designs are made from nickel and lead free sterling silver and bronze. Michael Michaud's work features unique metal patinas that permanently color his nature-inspired jewelry. These metal patinas include brown for branches and greens for leafs! Visit Glassando inside downtown Iowa City's Old Capitol Town Center to see even more nature inspired jewelry from Michael Michaud and other jewelry designers!